Directory
About IndianapolisKidsGuide.com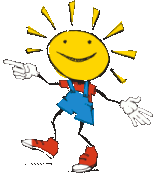 Indianapolis is located in the center of Indiana, known as the Crossroads of America. Many of the U.S. major highways cross through our state. As you can imagine, it is an easy destination to get to. 65% of the U.S. population lives within a one day's drive of Indianapolis.
While making it easy to travel through Indiana, you definitely will want to make a stop and stay awhile. From our midwest hospitality to our hosting the greatest spectacle in racing, there is so much more available to see and do in Indianapolis.
Indianapolis is the capital of Indiana and it's home to the world's largest Children's Museum. Known as the Amateur Sports Capital of the world, Indianapolis is home to the National Collegiate Athletic Association (NCAA) Headquarters, USA Gymnastics, USA Football, USA Diving, USA Synchronized Swimming, USA Track & Field, and the National Federation of State High School Associations.
Indianapolis also has professional sports teams. The Indianapolis Colts football team, Indiana Pacers basketball team, Indiana Fever women's basketball team, Indianapolis Indians minor league baseball team, and the Indiana Ice hockey team. Indianapolis is also home to the Indianapolis Motor Speedway which yearly holds the Indianapolis 500 and the Brickyard 400.
Looking for a day of culture, you might be interested in the Firefighting Museum and Survive Alive, Indiana Medical History Museum, Indianapolis Motor Speedway Hall of Fame Museum, Indianapolis Museum of Art, Indianapolis Museum of Contemporary Art, National Art Museum of Sport, NCAA Hall of Champions, Rhythm! Discovery Center, and Eiteljorg Museum of American Indians & Western Art.
You can also get outside and play. Many outdoor spaces in Indianapolis are ready to greet you. Consider spending time at the Canal Walk, Military Park, Eagle Creek Park, Monument Circle, 100 Acres: Virginia B. Fairbanks Art & Nature Park, Monon Rail Trail, Indiana War Memorial Plaza, Fort Harrison State Park and Golf Resort, White River Gardens or Garfield Conservatory and Sunken Gardens.
Welcome to Indianapolis, come and stay awhile!
Written by: Janet Van Lone Trieschman
Try it - Like it